HARMONY GROVE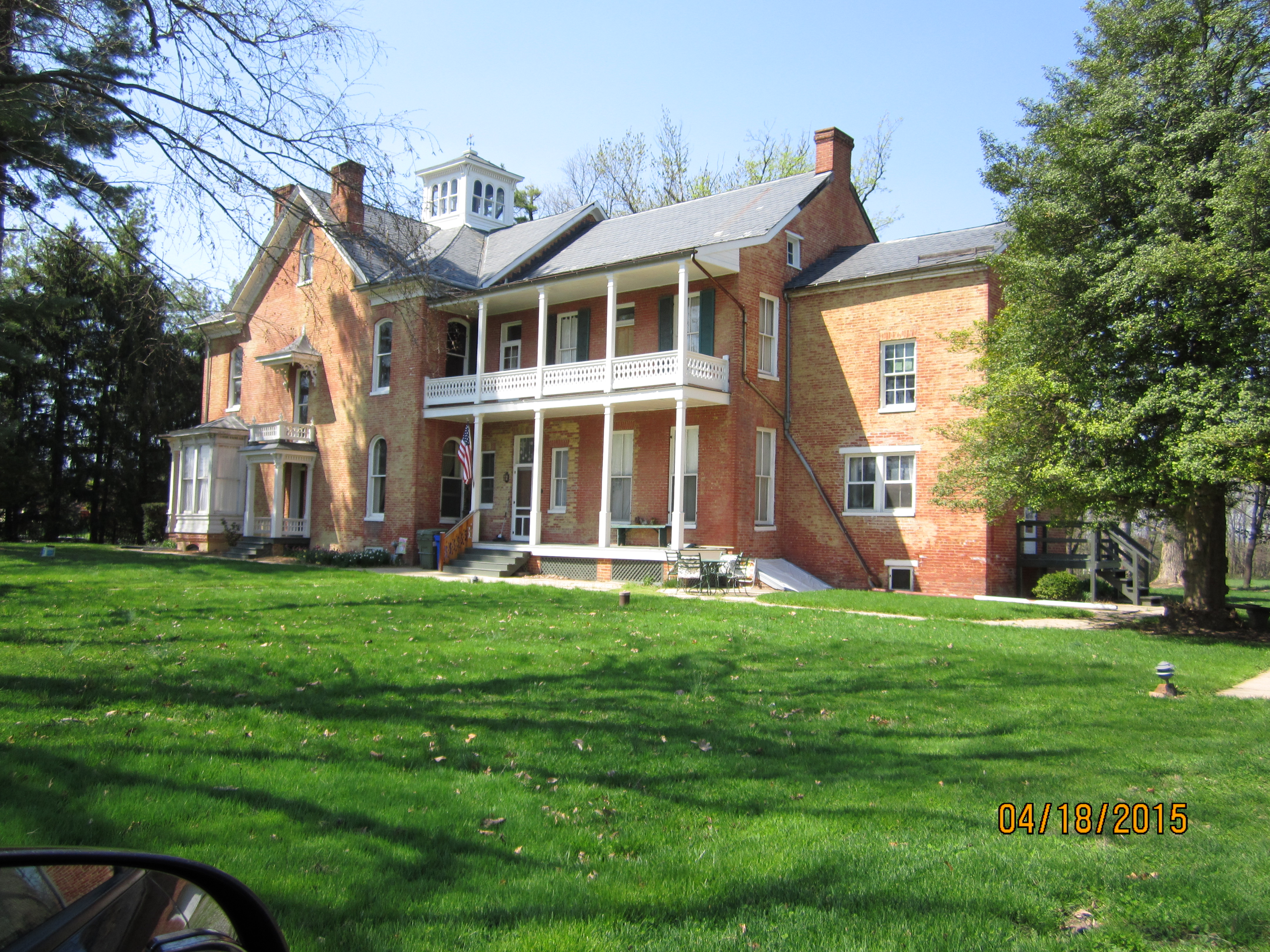 This is a picture of the side of Spring Bank, the historic farmhouse, one of 2 buildings left from Harmony Grove, just Northeast of Frederick, MD.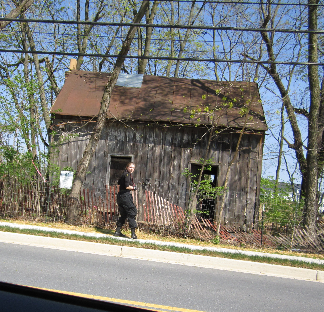 This is what's left of an old log cabin, which was part of Harmony Grove. Brigit is acting surprised at the photo !!!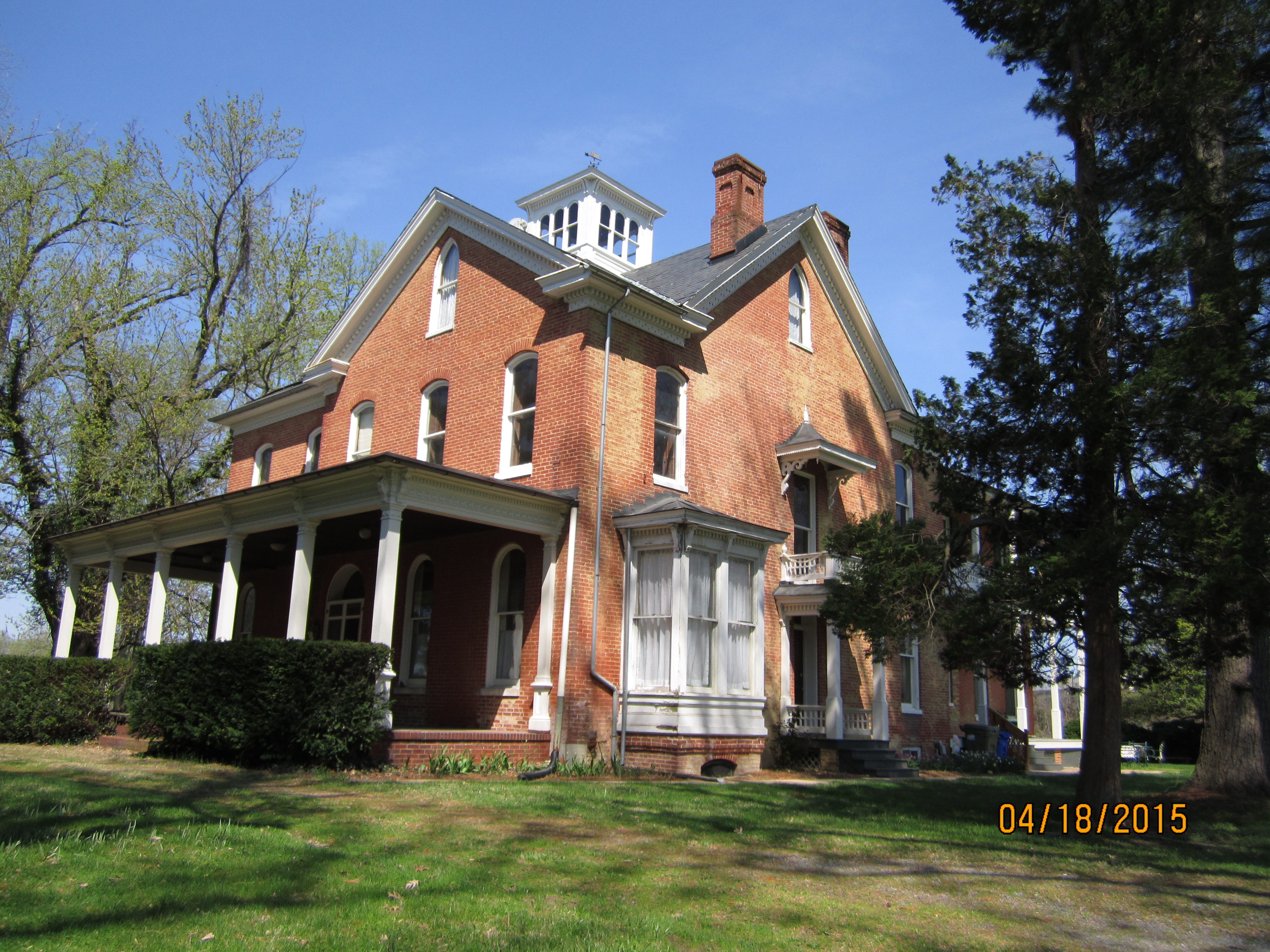 Another picture of the Spring Bank farmhouse.